2017 | From Dream to a Reali-Tee
At Tee-Owels, we love a lot of things: textured hair, a supportive community, and a fun play on words.
If you were blessed with naturally curly hair, you understand the pain of managing it. From styling and sleeping to washing and wringing, it seems as though the smallest action can have a big, frizzy impact on your curls. And after a rigorous search for tips and tricks revealed little reliable information, you were left unwilling to embrace your mane.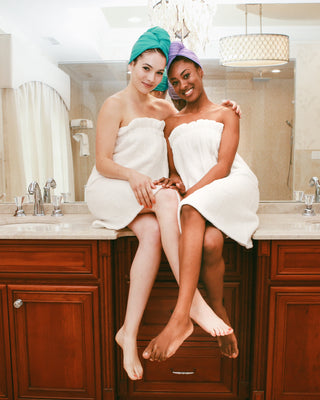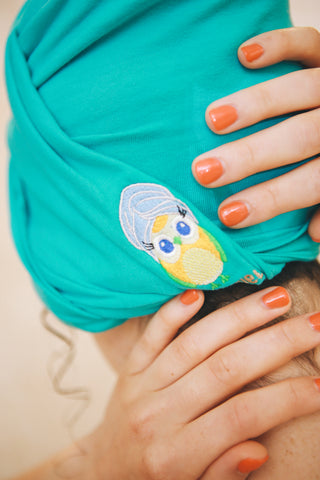 Tired of all the misconceptions surrounding proper haircare, we decided to create a way to make curly hair management more enjoyable. Tee-Owels was founded in 2017 by beauty entrepreneur, and marketer Liz Girolamo, as a pioneering t-shirt towel brand, one of the first of its kind. Where traditional bath towels damage, break, and suck the moisture out of every hair strand, Tee-Owels' cotton t-shirt towels gently preserve and protect natural tresses, eliminating frizz and destruction. Never could this be truer than where textured and curly hair is concerned.Since its inception, Tee-Owels has added other essential preventative hair care products to its collection, including a line of helpful satin hair accessories. As well as preserving your curls, we strive to preserve the environment, opting for sustainable methods and materials wherever possible. With the planet and your beauty, health, and confidence in mind, Tee-Owels is revolutionizing protective hair care. And our efforts haven't gone unnoticed! Our products have been recognized by popular publications, including Vogue, Cosmopolitan, Vanity Fair, and more. Not to mention our loyal customers who0 have come to view us as a wise owel, if you will when it comes to all things hair. Loving your hair is a journey; we're here to help you navigate all the knots and tangles, allowing you to feel empowered to embrace every coil, ringlet, and wave. So shop our collection and prepare to be treated as the healthy hair goddess you are!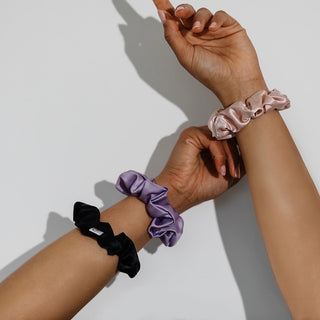 Our Mission
We are devoted to enhancing the curly and natural hair experience by providing the finest in healthy, protective hair care solutions for the modern-day woman. Making women's lives easier and more enjoyable every day is what we're all about.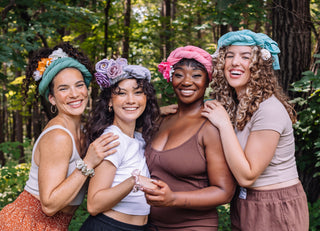 Our Vision
We hope to foster a supportive community of well-educated women who embrace their natural locks and encourage other women to do the same.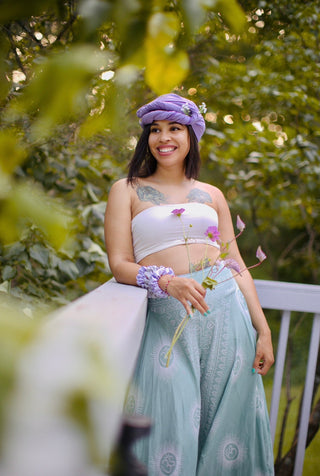 Liz Girolamo
When a loving couple adopted a mixed child, they were puzzled over how to properly care for her hair. And without guidance and know-how, she, too, struggled to preserve her beautiful, natural locks. Liz Girolamo's story isn't an uncommon one. For decades, there has been a widespread lack of information (and a plethora of misinformation, unfortunately) regarding the health and maintenance of curly and textured hair, leaving countless women feeling lost and wondering what to do. As Liz continued to navigate her natural hair care journey in her early 20s, she stumbled upon some unique yet practical solutions. Immediately, she knew the next step was to pass on the information to improve the lives of others who had shared her challenges. And so, she launched her own business to inspire all women to celebrate their natural hair. Tee-Owels represents the change she wanted to see within the textured hair care industry, which often presented options in a mundane, almost hush-hush way, especially as she was growing up. But it doesn't have to be that way, nor should it be. "The purpose of Tee-Owels is to bring diverse products to the market. To show you can have curly & kinky hair and still have fun managing it." says Liz. 💜 Follow Liz's journey on Instagram: @growwithlizgirolamo